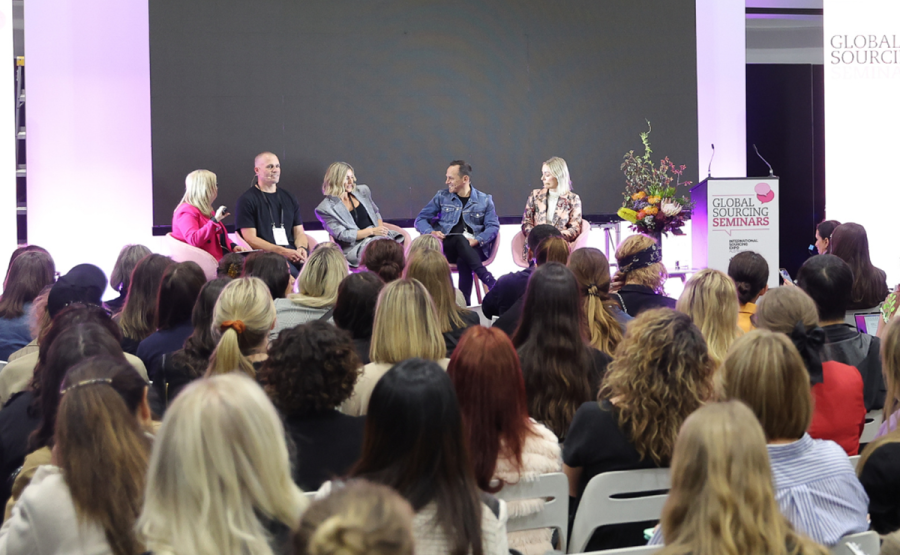 Global Sourcing Expo Melbourne: sustainability, retail & international trade
Following the success of its Sydney Show earlier this year, the Global Sourcing Expo is back and ready to make its mark on Melbourne for its next edition in November.
Besides providing sourcing opportunities for homewares, apparel, accessories and textiles, there will also be a seminar series covering topics such as sustainability, international trade and the future of retail.
"The information shared in these sessions has the potential to completely change a brand's trajectory, especially those that are just starting out and I cannot overstate the value of the insights shared by our incredible speakers," comments Marie Kinsella, CEO, International Exhibition & Conference Group, organisers of the Global Sourcing Expo.
"The full line-up for our Melbourne Global Sourcing seminar series is out now and features the return of several of our most esteemed speakers from the Sydney session including Paul Zahra, CEO of the Australian Retailers Association and Danielle Kent, project director at the Australian Fashion Council."
Sustainability is on everyone in the fashion and sourcing industry's minds in 2023 and it seems to be more than just a passing trend―it's here to stay. Issues such as sustainability-focused legislative developments, all things ESG and fashioning a sustainable future will be unpacked by expert speakers during the three days the expo is on.
The global retail landscape has undergone a massive transformation in the wake of the pandemic. The seminar sessions are designed to answer attendees' most pressing retail-focused questions and give a glimpse into the future of the industry covering topics such as global and local trends, EQ commerce and AI.
Sourcing from overseas businesses can be confusing and challenging, especially when it comes to finding suppliers and materials in new international markets. Expert speakers will discuss how to avoid potential pitfalls and help brands take advantage of the untapped opportunities that are available.
"Attendees will leave each session equipped with the latest insights and practical tools needed to navigate all aspects of global sourcing including fashion, trends, sustainability, marketing and the supply chain," adds Kinsella.
The Global Sourcing Expo Melbourne is held from 21 to 23 November at the MCEC.