The Indigenous Employment Index released in September by the Minderoo Foundation, shows that indigenous employees make up about 2.2 per cent of staff across corporate Australia.
However, for companies such as COS, which offers a range of products sourced from First Nations suppliers, First Australians will make up at least three per cent of COS employees by late 2023.
A recent report by The Sleeping Giant also shows that every dollar spent with a First Nations company generates around $4.41 in social return for First Australian communities, helping close the gap and achieve equity of outcomes.
Celebrating October Indigenous Business Month, let's meet some of these businesses.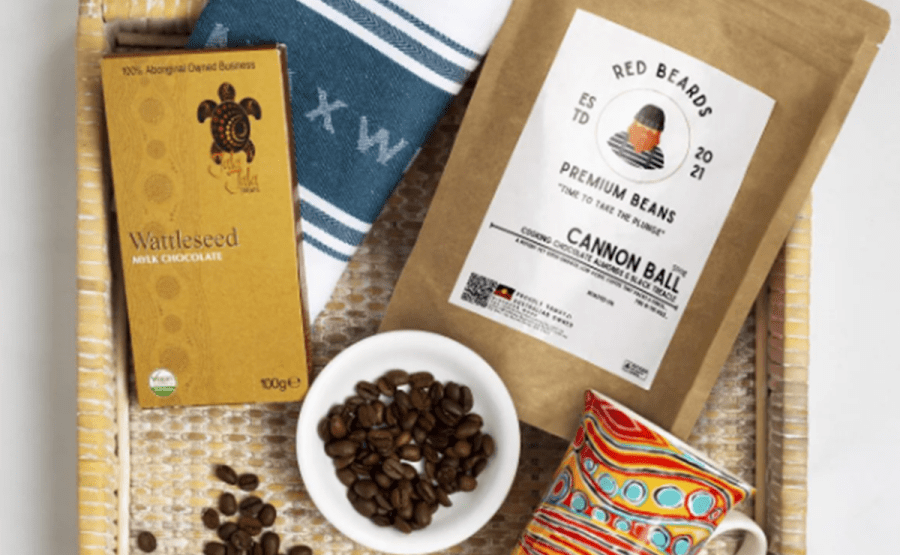 Ngiilay
With a name meaning 'from here' in the Yuwaalaraay language, Ngiilay was first established in late June of 2022 after Andrew and Tegan Craig started looking for gift boxes they could give to extended family that contained items created by First Nations businesses, artists and artisans.
"We wanted to really showcase and promote Aboriginal businesses that are from this country, 'from here', hence the name," Andrew explains.
Ngiilay gift boxes are centred around a core of desirable and useful gifts.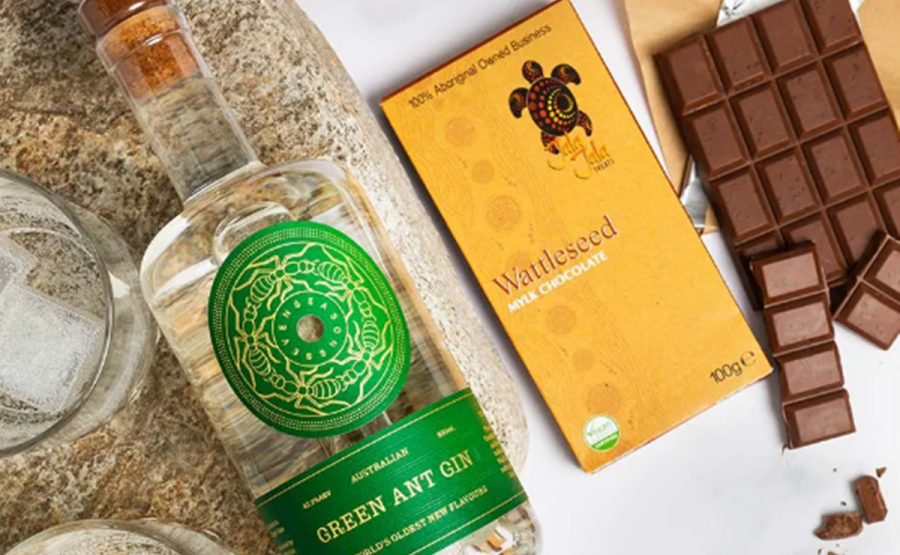 "The return on investment is huge and it does wonders for communities because they can employ people, they're buying other Aboriginal products. It's keeping money in that ecosystem. You're putting money towards training and upskilling people. It's a beautiful thing to see, you know. That's how we empower communities."
Muru Group
As a leading advocate for the growth in the business sector for First Australians, Mitchell Ross, CEO of Muru Office Supplies, introduced a new stationery product range in 2014 featuring unique designs and artwork created by a First Nations artist. This innovative initiative not only contributes to the development of sustainable First Nations communities but also promotes cultural representation in the workplace.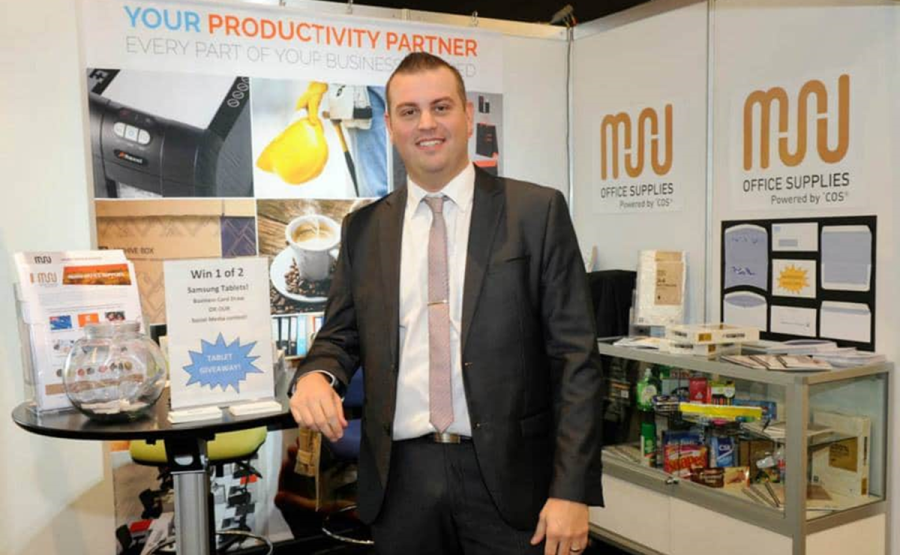 Initially consisting of around three products, the range has expanded significantly over the years, currently encompassing approximately 60 items that cover office stationery, copy paper, kitchen and bathroom supplies. All Muru Group products showcase unique designs and artwork created by a talented First Nations artist.
The success of this initiative is reflected in the significant sales figures, with over four million Muru Group products sold to date and more than one million products sold in FY23 alone. With every purchase of a Muru Group product, an allocation of profits goes to directly support First Nations community programs in the areas of education, employment and health and wellbeing and creating tangible and intangible benefits. Since 2014, Muru has contributed over $600,000 to these programs.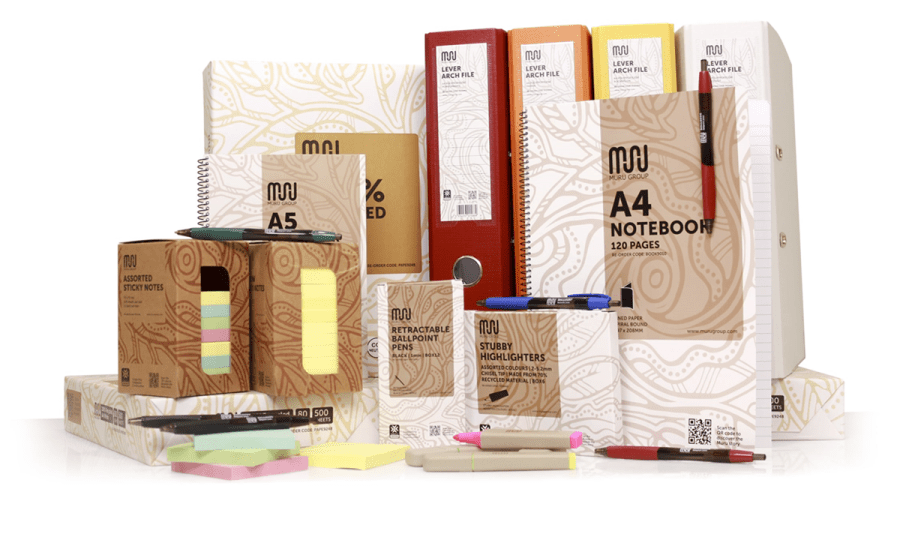 Yaru Water
Yaru Water was established in 2011 and at the time it was the only First Nations bottled water company in Australia.
Formed as a partnership between the Martin family and the Bungjalung people of Northern NSW, Yaru is a social enterprise dedicated to delivering quality product while also being a force for social, economic and environmental good.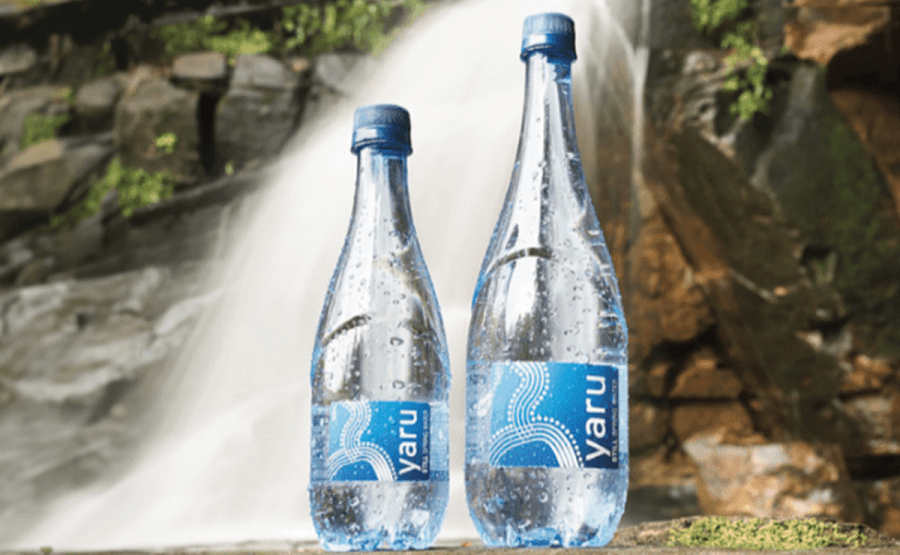 "We are a social enterprise because it's always about the collective," says Paul Dodd, partner of Yaru Water and proud Bundjalung man.
"We see it as our tagline I suppose that we're 'more than water' and that has been the case since Yaru began."