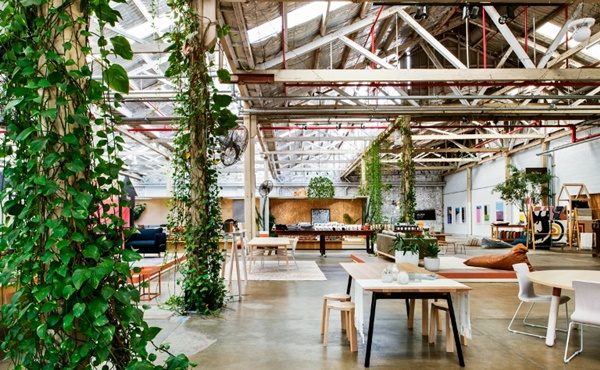 Koskela celebrates a decade of social impact projects
Celebrating 10 years working with Australia's First Nation Peoples, furniture, design and lifestyle brand, Koskela, will be showcasing a new collection of lighting designs in collaboration with six Aboriginal and Torres Strait Islander art centres from around the country.
The exhibition, called Ngalya, will be presented at Koskela's retail premises in Sydney before moving to Adelaide as part of Tarnanthi 2019, the Art Gallery of South Australia's annual Festival of Contemporary Aboriginal and Torres Strait Islander Art this October.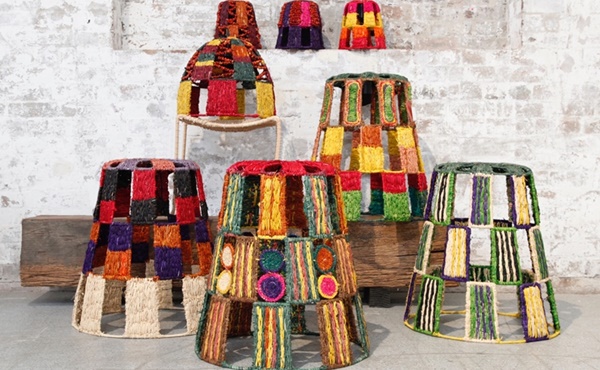 Lights by Tili Wiru and Koskela, Photo by Koskela
Koskela co-founder, Sasha Titchkosky has always been passionate about social projects and the work she has done over the years with several indigenous artists.
"Koskela believes that great design can be used to effect social change, and has a firm belief that Australia's unique Indigenous culture is one that needs to be celebrated and acknowledged," she enthuses.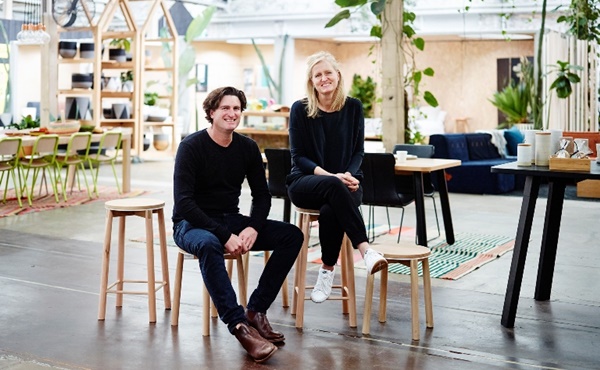 Koskela Co-founders Russel Koskela and Sasha Titchkosky in their Rosebery store, Sydney. Photo by Anson Smart
Ngalya is a Dharug word meaning 'both' and the collection sees Koskela collaborate with six art centres including Bula'Bula Arts, Durrmu Arts, Milingimbi Art and Culture, Moa Arts, Ngarrindjeri Weavers, and Tjanpi Desert Weavers.
"We are proud of the many collaborations we have worked on in the past 10 years and excited to present our anniversary collection―Ngalya―highlighting the incredible innovation and contemporary transformations taking place in Indigenous fibre arts and cultures across Australia."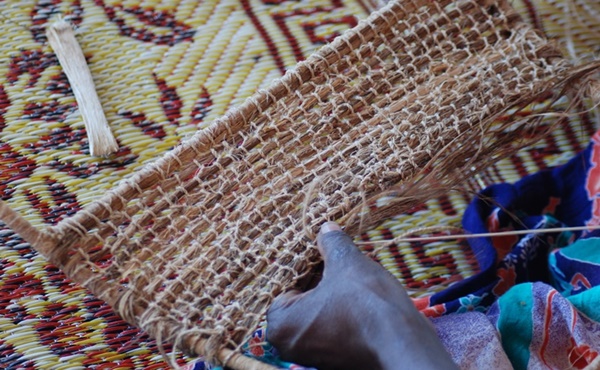 Artist weaving at Milingimbi Art and Culture, Photo by Koskela
Ngalya aims to provide Indigenous weavers with an additional income for their work while maintaining their traditional practices and to introduce new and compelling 'art products' into contemporary interiors.
Designed for both commercial and residential environments, the pieces in the exhibition can be purchased by the general public, and many of the larger pieces will be suited to workplaces, architects and corporates.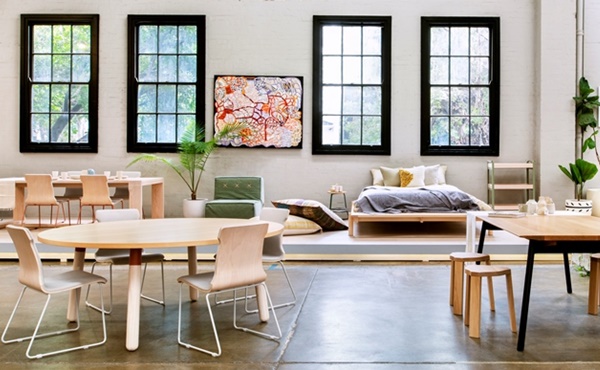 Koskela's Rosebery Store, a 2000m² 100-year-old warehouse in Rosebery, Sydney. Photo by Nicole England
The exhibition will run from 28 August to 18 September.
By Marion Gerritsen