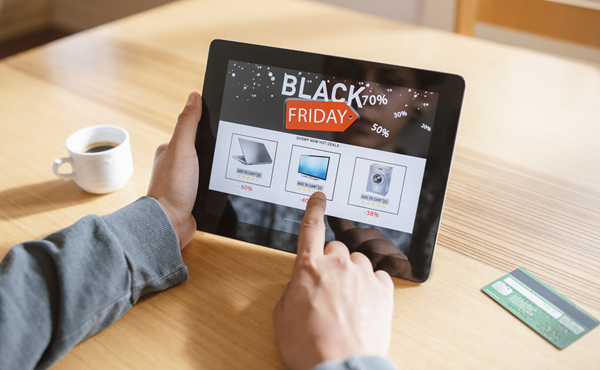 A quarter of Aussies are gift shopping this weekend
With Black Friday and Cyber Monday just around the corner, Aussie shoppers are gearing up to spend more than $6 billion this weekend.
Findings from Salesforce, released by the Australian Retailers Association (ARA), suggest consumers are doing their research, making their own price comparisons and shopping thoughtfully and cautiously.
"Aussies are getting savvy with their spending and hunting for the best value deals this Christmas," says Jane Brown, area vice president, Salesforce ANZ.
"Now is the time for retailers to stand out from the pack with personalised product recommendations and loyalty programs which deliver real value for customers in new ways."
Indeed, the increased competition for the consumer dollar will be a win for shoppers, with global discounts predicted to reach an average of approximately 30 per cent across the Black Friday-Cyber Monday weekend.
"The Black Friday sales are an ideal time to grab a bargain and shop early ahead of the pre-Christmas rush," adds ARA CEO, Paul Zahra.
"Some retailers have already started their Black Friday sales ahead of this weekend in a move to entice early Christmas shoppers. We expect by the end of November more than half of the gift shopping in Australia would have been completed. It's the season to shop early to take advantage of the promotions and have your gift list completed for a stress-free Christmas."
This Black Friday-Cyber Monday, retailers will also harness the power of artificial intelligence to drive sales, with 29 per cent of online orders in Australia tipped to be influenced by AI, according to Salesforce research.
"Embracing predictive and generative AI to offer sophisticated recommendations will help retailers be more productive and efficient, while delivering the personalised experience customers demand," says Brown.
Broader pre-Christmas spending in 2023 is tipped to be in line with last year's results as shoppers continue to tighten their belts.