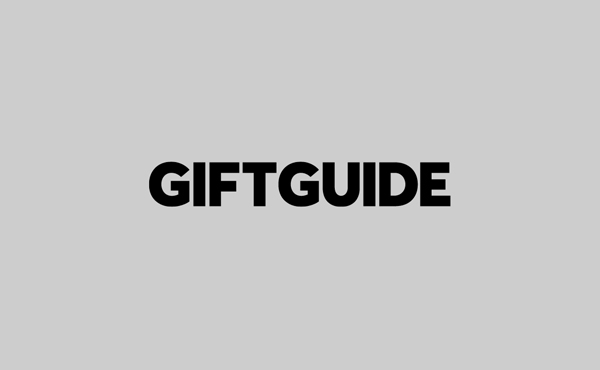 Doing it for the kids
for many people children are their inspiration when starting up a new business. rachael gavin spoke to three companies about their ventures.
when one of salliann powell's three kids goes to school with one of her products she knows the next week will bring a heap of orders.
"the kids at school ask for certain things if they are having a birthday party, so it's fun to watch it go through my children's school," she says. "if my children go to school with something then i'll get orders in the next week. they don't tire of having their name on things they just love it, it gives them a sense of ownership," she says.
her personalised children's wear and accessories company raspberry ripple started about 12 years ago after the birth of her first child emily. originally a nurse, powell first made pieces for her kids (emily, ned (11) and max (10)) when she couldn't find classy individualised goods.
"[there was a] gap in the market, i wasn't able to find more stylish personalised products. there was your standard old embroidered product [but i wanted] something a bit more modern, so i started making things for my children when they were born and then friends' children and the product has just expanded as my children have got older."
products range from pyjamas to christmas decorations and t-shirts, but the most popular items are the lunch bags and bath towels.
"the lunch bags are so good, they don't get crumbs in the corners, they go in the wash, they're practical and useful. that's the thing about all the products—they're useful. all mums have frustrations with lunch bags and these ones keep the lunch cold and go flat once they've eaten it.
"we have people coming back with their fourth child and their first child still has their towel so [parents like] matching it to other children in the family that already have one. it's the simplicity of the product, not just for babies but older children as well," she explains.
a majority of raspberry ripple's business is from online sales. when it first hit the internet more than a decade ago only a small percentage of orders came from the web. now with the rise in popularity of online shopping, the trend has reversed.
"online is the majority of the business, i'd say 90 per cent. i think today people are so much braver and web savvy that it's an easy, convenient way," powell explains.
"particularly personalised things [with] the tom, henry and emily names not [as common these days there are] so many unique names so they don't have to go looking, they just put their name in. they're not going to find those products anywhere else unless it's made to order.
"raspberry ripple was really one of the first in terms of online children's products when i started. i've had three upgrades since [i started online]. at the beginning it was 10 per cent of the business and the rest was word of mouth."
apart from online, raspberry ripple can be sourced in just a few shops. powell didn't set out to wholesale, it has just happened through word of mouth but it's something she'd like to do more of.
the brand will continue to grow as powell's kids' age. she's already adapted designs to older clients and has year 12 boys using her lunch bags, though they have been slightly altered.
"instead of having a big dot with their name on it, [with older kids' lunch bags] we just put the surname. we can change the design, we're flexible… the design can grow with the child to be just an initial or in lowercase or uppercase without a dot."
"emily [my daughter] is 12 nearly 13 and i think again it goes to them being practical. she loves the pyjamas and the nighties, [and] you always need a bag to put things in. you can either change the style of the font to make it look a little more mature and i think… you can target things."
powell believes the success of the brand is in its simplicity and attention to detail. her products are made using fabrics with basic patterns. they are practical pieces, most created out of necessity.
"with the sewing every stitch is perfect and if it's not it doesn't leave and i think they're well made and good quality. i think people expect that," she adds. "i guess i really just want everybody who sees the product love it as much as i love making it. if i don't love it i don't sell it."
raspberry ripple's range will soon expand to include badges, necklaces and magnets. powell would also like to increase the level of fundraising the company is involved in with school names on products instead of a child's.
"we do really want to expand the fundraising side of things, there are a lot of products that could be branded with the school name. there are so many things i'd like to do but it comes down to time."
after 12 years in business powell has come to believe that hard work, consistency and reliability are the most important things.
"we make sure everything that goes out is perfect, there's no rush so the consistency and attention to detail is just essential. i think you can really see that with the way the products are made. so get it right the first time and give it all a hundred per cent," she says.
love mae
what do you get when you mix a chance meeting, some brainstorming and many cups of tea? a small business that designs and sells wall decals probably wouldn't be your first answer, but that's how love mae was born.
the team of bec, emily and peta has created a successful company from the ground up. each has a slightly different role with peta involved in sales, emily the web, accounts and designs while bec does product development, design and marketing. the trio is also helped by georgina who posts orders and does the other bits and pieces.
bec says their decision to focus on wall decals came from her experience with another homewares company.
"i was asked to design some plastic wall decals which i had all these great ideas for," she says. "but they had their own ideas and admittedly my designs weren't their style anyway, but it just got me thinking about the possibilities."
to come up with the name of their company the group took a unique approach.
"basically what we did was create a character, the best parts of all three of us, and we wanted to decorate her home, piece by piece. well she had to have a name, so mae was born."
with the name and product sorted the love mae girls were off and running, starting with a range of wall decals for children. current designs for kids include circus, pirate ship, dress up dolls and robots. bec explains that there is a lot of freedom with designing for kids.
"i find designing for adults so much harder. kids are easier to please. people also tend to be more adventurous when decorating for their children, understandably. they are a lot more critical of the things they buy for themselves, i suppose it's easier to justify buying your children something nice," she adds.
inspiration for love mae creations comes from respect for other design work, particularly online blogs focusing on beautiful products, photography and art. bec says it helps having two designers when coming up with new products.
"sometimes i start to feel like i'm doing the same thing over and over and then emily will put a completely new spin on it, and i'm inspired again and run with it."
love mae does create products for adults, which bec admits she enjoys because she likes designing things that she would love to buy. the home collection includes swallows, photo dots, message tiles, ducks, flowers and rain clouds. for those who aren't a fan of the wall decals, the company also designs wrapping paper made from 100 per cent recycled paper.
for a long time, love mae's wall decals differed from most on the market because of the adhesive fabric used to make them. it is reusable, scrunch-able, non-toxic and biodegradable. most other wall decals were using vinyl but are now using a similar material. since others have caught up bec says the detail in their designs sets them apart from competitors and always has done.
the company has had a fast rise since it was formed in 2009, from selling on online market etsy.com to their own e-store and wholesaling locally and internationally.
"it wasn't long at all before a few opportunistic retailers pounced on us. we like having both a retail and wholesale side as it allows us valuable feedback from every angle," says bec.
"the international side has been steadily progressing and we have learned a lot along the way. peta has attended a few international trade shows and we now have a us warehouse, european and uk distributors as well as stockists here and across the world.
"mae has had great success for the short time we have been operating. we have been so lucky in so many ways and things just have a way of working out for us. there have also been lots of lessons learned, some the hard way, it's all just part of running a business, isn't it?" she asks.
the products are all made locally with the goods used to make the wall decals and wrapping paper sourced from within a 100km radius. packaging is made with recycled and/or recyclable materials, where possible eco inks are used to make the items which are also non-toxic and biodegradable.
"it is very important to us that we do our best to source our products and packaging locally. we are finding that this is just not possible with certain products, which is a shame but we do what we can.
love mae's eco awareness isn't only reflected in their products but in the daily running of the company.
"we really do try to consider the environment in every aspect of our business. we like to consider how long our products will last, we want them to be something someone will love forever and we want to create things that people will hand down rather than throw out.
"at the very least we want our products to be both beautiful and useful, and not just one or the other."
kaboodle kits for kids
sometimes the simplest activities are the ones that bring you the most joy. sitting down with mum or dad at a craft table to create whatever the imagination dreams up is a common event in many households. it is a way to pass the time on a rainy day, have fun or learn something new.
kim welsh tapped into this natural of learning and bonding activities when she created the range for her company kaboodle kits for kids.
the very idea sprang from craft time with her now four year old, ariane (she also has a son sebastian aged two), when she realised she was splitting supplies up into smaller projects.
"my children definitely [inspire me] and seeing what my daughter is [interested in]. as she gets older i get more ideas of things she likes doing," welsh says. "one of my new products is a necklace kit because she's really into beading things. the butterfly frame and the treasure box were inspired by her wanting to stick things on anything."
what started as a nappy wallet and maternity bag business, named kaboodle baby essentials, has now become an individually run brand which creates cooking and craft packs.
"we made [the nappy wallet] ourselves—we started looking to buy from elsewhere and couldn't find one, so i designed one myself. it changed overtime but it's still one of our more popular products. i still do those at markets as well as wholesale.
"i started the business with a friend and i've ended up buying her out of it because she lost interest. when my son was born i really wanted to take the business to the next level with the craft products and get some more momentum going."
the nappy wallets are still available but kaboodle is now primarily a business focused on project packs for children.
there are three craft kits; the best selling tutu kit, the treasure box and the butterfly frame decorating pack, while the cooking set is a gingerbread man making kit.
"i'd seen these tutus that people had been creating… they're called no sew tutus and they looked really easy to make so i had a go. my daughter tries to help but it's a bit fiddly with the knots so it's really aimed at five plus but it's a very simple project [for kids]."
according to welsh, customers like her items because they are different to the usual mass produced toys kids are often given.
"i think it's a good gift idea. it's a more natural, creative toy that kids can play with and have fun doing projects with their parent or a friend. i think it appeals to people that it's not just a plastic flashing light gift," she says.
welsh's focus remains on wholesaling. she believes it has helped improve her offering and business plan, which has seen her cease selling through her own website and instead just share information about her company.
"i wholesale through wholesale baby. it has helped me get a bit more focus and a better idea of what products work and what products don't [and getting] the products the best they can be," welsh explains.
"i only sell retail at markets now, i don't do retail online anymore so wholesale is the direction i'm heading.
"i really didn't want to be competing against my stockists. as i was getting more stockists with quite a few of them being online i didn't want to be seen as another competitor, i'd rather be directing enquiries their way than taking sales away from them."
it's clear the future of kaboodle kits for kids lies with the interests of welsh's children, who double as her in-house product testers and muses. her goal is to build the business to a point where she can work around school hours and still get involved with school activities.
for any mum thinking of starting their own business inspired by their kids, welsh has some words of wisdom.
"i think i was surprised once i started how much is out there. i really didn't do a lot of research beforehand. as i've been going along i've been amazed at how many talented people are out there and how many amazing products are around so it is a tough market. i think there's so much choice at the moment and i think it's just trying to find something a bit different for people," she adds.
"i'd say, do your research and don't expect it to happen straight away. there's no quick money in it as it's not a quick process."