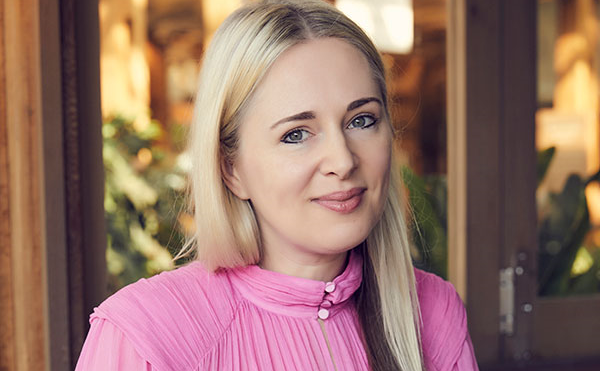 Sustainability at the forefront of Global Sourcing Expo seminar series
Fashion is no longer just about the clothes we wear―it now also includes environmental sustainability, social issues and global policy.
The fashion industry reflects our collective values, impacts the world we live in and plays a crucial role in shaping the broader societal landscape, Clare Press, sustainability communicator and founder of The Wardrobe Crisis, explains.
"The issues can feel overwhelming, but all of us in this industry have the power to make positive change through the decisions we make," she says.
Press will be participating in the Global Sourcing Expo seminar series in Melbourne this month (21-23 November), where she will talk about sustainability in the fashion industry.
"My seminar, 'The sustainability agenda―where next', is designed to answer the pressing questions associated with the rise of circularity and sustainability obligations including whose responsibility it is to make the changes we want to see and where we can make the most impact.
"The fashion industry is currently obsessed with all things ESG (environmental, social and governance) but this increased focus didn't happen overnight. It is the product of a concerted effort by change-makers over the last few decades to create a fairer, greener, cleaner fashion future that respects both people and planet, and recognises the power of dialogue, listening and learning.
"My mission is one of sustainability knowledge sharing and at the upcoming Global Sourcing Expo I look forward to discussing the solutions for creating a fashion future that is resourceful and regenerative as well as fair to the people involved in the supply chain," she adds.
In an increasingly online world, digital fashion is going to become more prevalent, with 3D design, generative AI and augmented reality changing the way we do things.
However, Press thinks ultra-fast fashion presents a more pressing challenge.
"It's a new normal in our industry, with algorithm-driven mega brands like Shein churning out huge numbers of cheaply made styles destined for the bin."
She points out that tech advances are inevitable, but it's up to us how we use them. Algorithms, for example, can be used to forecast demand more efficiently and address over-production.
"Fashion has always pushed boundaries and as technology evolves, combining innovation and sustainability in this form offers an exciting way forward."
'The sustainability agenda―where next' seminar takes place on 23 November from 10-11am at the MCEC. Tickets cost $40 +gst and can be purchased here.